Our prestigious residences
Discover our Exceptional Residences for rent in the resort of Alpe d'Huez. Travel in the magical world of the mountain. Recharge your batteries and live your experiences in optimal comfort.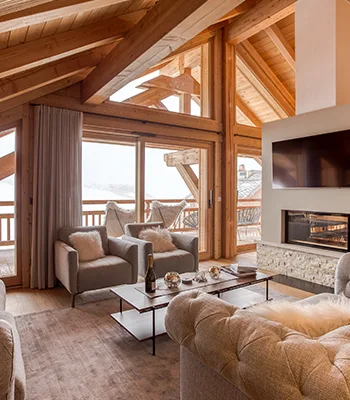 ALPE D'HUEZ - PIEDS DES PISTES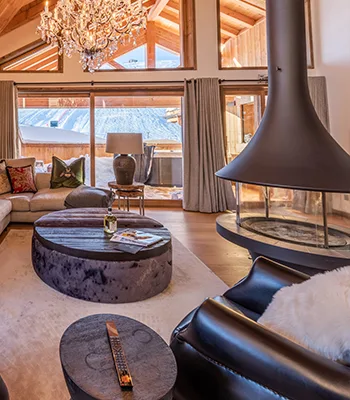 ALPE D'HUEZ - PIED DES PISTES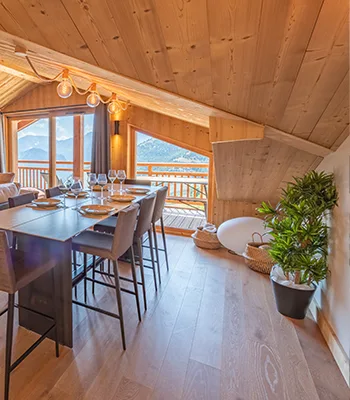 ALPE D'HUEZ - PIEDS DES PISTES
Résidence
Hameau Clotaire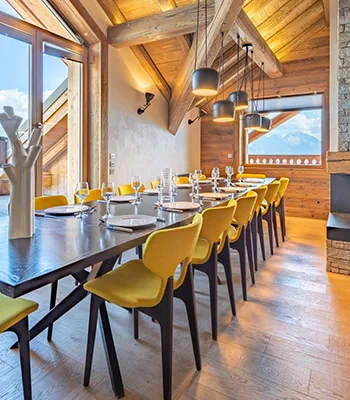 ALPE D'HUEZ - FOOT OF THE SLOPES
Enjoy your vacation,
we take care of everything

Carefully selected properties
Native of Alpe d'Huez, our team strives to choose properties adapted to your constraints and desires. For a stay placed under the seal of serenity, trust professionals directly on site.

A tailor-made concierge service
Because managing stewardship can be stressful and time-consuming, let us organize your vacation: rentals, ski passes, dinners, reservations, getaways, indoor/outdoor activities...

Hygiene is a must
We make it a point of honor to apply our cleaning / disinfection protocols, in compliance with the sanitary rules in force in our profession.

Your satisfaction is our priority
Behind the scenes, our team is entirely dedicated to you. By phone, by email, via our website, or on site, we answer all your questions. The word "vacation" will finally take on its full meaning!
OUR DEAR CUSTOMERS
SHARE THEIR EXPERIENCE
Eden Blanc A2-03
16/04/2022
La qualité du logement, l'emplacement, le calme
Localisation, état nickel, service agence (arrivée, départ, sms, ...)
Eden Blanc A2-11
09/04/2022
La disponibilité et la gentillesse d'Amanda La livraison du matériel de ski et des forfaits de ski La décoration neutre de l'appartement Le confort de la literie L'emplacement au pied des pistes
Eden Blanc A1-32
02/04/2022
Outre la qualité intrinsèque du logement, celle de l'accueil de Prestige Gestion en la personne de Mr Reverbel qui n'hésita pas, dans mon cas, à répondre à une demande de renseignement sur le fonctionnement ésotérique d'un appareil électroménager important (la taque à induction) à une heure avancée (21 h) en se rendant sur place
Eden Blanc B5-02
02/04/2022
Emplacement idéal et appartement tout confort. Je recommande
Hameau Clotaire B24
02/04/2022
Nous avons adoré ! De l'accueil à L'appartement la déco la propreté . Le confort , la literie , l'espace détente la piscine … le local à ski chauffé. Les prestations proposées tout était parfait .
Hameau Clotaire B55+56
02/04/2022
équipement top, literie parfaite, chambre et salle de bain nickel, espace repas et salon excellent . Piscine petite mais comme hors saison aucun soucis . Situation parfaite par rapport aux pistes et au village
Hameau Clotaire A04
02/04/2022
L'appartement est super équipé et très bien décoré. De la belle vaisselle. On voit que c'est l'appartement d'un particulier qui loue car tout est bien pensé. Les lits sont parfaits. La piscine et la salle de jeux de la résidence. L'accueil a l'arrivée et l'accès à une personne e de contact en continu en cas de question. Le calme de la résidence. La TV et netflix/Disney+ 🙂
Hameau Clotaire A01
02/04/2022
Nous avons passé des super vacances. Appartement top! Service Zoé top! Très confortable qu il y quelqu'un a l appartement arrivé/départ. Tout grand merci, nous reviendrons chez vous! Cathy
Hameau Clotaire A16
29/01/2022
Orientation et équipement de l'appartement. Emplacement de la résidence à proximité des commerces. Flexibilité pour l'arrivée et le départ
Hameau Clotaire A01
26/03/2022
Le logement La propreté L'emplacement
Hameau Clotaire B23
05/03/2022
-les prestations et la propreté de la résidence - l'emplacement -l'accueil et les échanges avec nos interlocuteurs
Hameau Clotaire B28
12/03/2022
L'appart B28 est vraiment sympa, bien décoré, bien agencé mais il est très mal placé à savoir juste à côté du local à ski ce qui génère pas mal de nuisance sonore. La partie piscine, sauna, hammam est très agréable après une séance de ski. La résidence est bien placée dans le centre de la station. Un petit bémol concernant le ménage qui me paraît un peu fait à là va-vite. Nous avons retrouvé des morceaux de chips sur le pied de la table basse et des plans de station complètement plié sur des étagères. En revanche le ménage des parties communes est top. Il est fait 2 fois par jour et ça sent toujours bon.
Emplacement Beauté de l appartement
appartement de qualité, spacieux et confortable, décoré avec gout, cheminée, au pied des pistes avec tout l'équipement pour passer d'agréables vacances (lits fait à l'arrivée, serviettes et peignoirs de toilettes, domotique, four, micro onde, machine à café, lave vaisselle et lave linge, appareils raclette, jeux de société...). Très belle terrasse Accès direct au magasin de location de ski J'ajouterai que l'accueil et la disponibilité de l'équipe de Prestique Location est au top !
Eden Blanc - Rêve de Montagne
12/03/2022
. La localisation "ski aux pieds" . Le design & équipements de l'appartement . La gentillesse de l'accueil (Amanda) et les efforts pour obtenir l'appartement le plus tôt possible.
Hameau Clotaire B24
12/03/2022
Daria-I-Nor N°219
12/03/2022
Appartement vaste et lumineux. Accès à la piscine et au sauna. Casier à skis avec chauffage pour les chaussures. Une place de parking couvert. Accueil super gentil par Chloé.
Daria-I-Nor N°315
05/03/2022
Le cadre et les services proposés dans la résidence
LUXURY NOW MEANS ALPE D'HUEZ
Would you like to appreciate all the advantages of renting a residence at the Alpe d'Huez? You have found the right place because we provide a wide range just for you. Our Prestige Gestion agency places at your disposal the best residences of the highest standard in the ski resort. Each of them holds their own strong features.

Renting a tourist lodging in the Alpe d'Huez, is the perfect way to enjoy high end services. Each residence was designed by passionate men who conceived little jewels of architecture thanks to the majesty of noble materials such as stone and natural wood.

FIND THE RENTAL
OF YOUR DREAMS IN ALPE D'HUEZ :